Help the Industry Grow
We depend on industry support to help build the leaders of tomorrow. You can help us inspire tomorrow's chefs, managers, operators, suppliers and foodservice educators by getting involved in the ProStart® and Scholarship programs.
Partnering to Develop the Leaders of Tomorrow
Through the ProStart® program, high school students can learn career-building skills and get a taste for success in an industry that is hungry for talent. But they can't do it alone. The success of ProStart and the future of the industry depend on industry leaders like you. Lending your time and expertise can make an immediate impact on a student's passion for a career in the industry.
You can help develop the leaders of tomorrow first-hand by becoming involved in the following opportunities:
Mentor a ProStart student
As a mentor, you can help students make a connection between their present performance and their future career. Mentors provide overall support for their goals, career competence and character development, and can help students gain real-world experience and practical skills that help to shape their futures in the foodservice industry.
Download the Mentor Guide
Hire a ProStart Student or Alumni
By seeking out ProStart students in your recruitment efforts, you have the opportunity to recruit possible long-term employees who have already committed themselves to working hard towards a rewarding career in the industry.  ProStart students are armed with the foundational skills necessary for success in the front-of-the-house and back-of-the-house.
Volunteer or be a judge at the SC ProStart Invitational
Judges are needed with backgrounds in culinary, restaurant management, and marketing. If you would like to volunteer on the day of the competition, we would love your help. Learn more here.
This event is made possible through the support of our industry.  Download the 2020 ProStart Sponsorship Flyer to see how you can help and remember all sponsorship donations are tax-deductible.
For more info regarding volunteer opportunities, contact via Christal Van Wickler at 803-765-9000
Get Involved
Follow this link to view the ProStart Classroom Directory and reach out to your local ProStart program to see how you can help.

Adopt a Classroom
Build a connection with a school in your community.  Take time to be a guest speaker or conduct a cooking demonstration to students participating in our classroom experience.
The intersection of industry and the classroom is the heart of the ProStart program.  That's why the contributions of professionals play such an integral role in the program.   When you engage hands-on in the classroom, students benefit from your experience and expertise.
Help Educators Bring the Industry to the Classroom
Volunteer as a guest lecturer on a topic of  your expertise.
Conduct a demo on a technique the students are covering in class.
Introduce students to the workplace by playing host to a ProStart class at y our restaurant, cooperate headquarters, warehouse or manufacturing facility.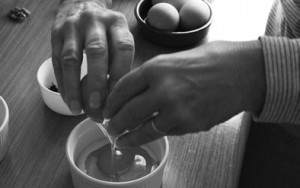 https://www.scprostart.com/teacher-resource/contacts/